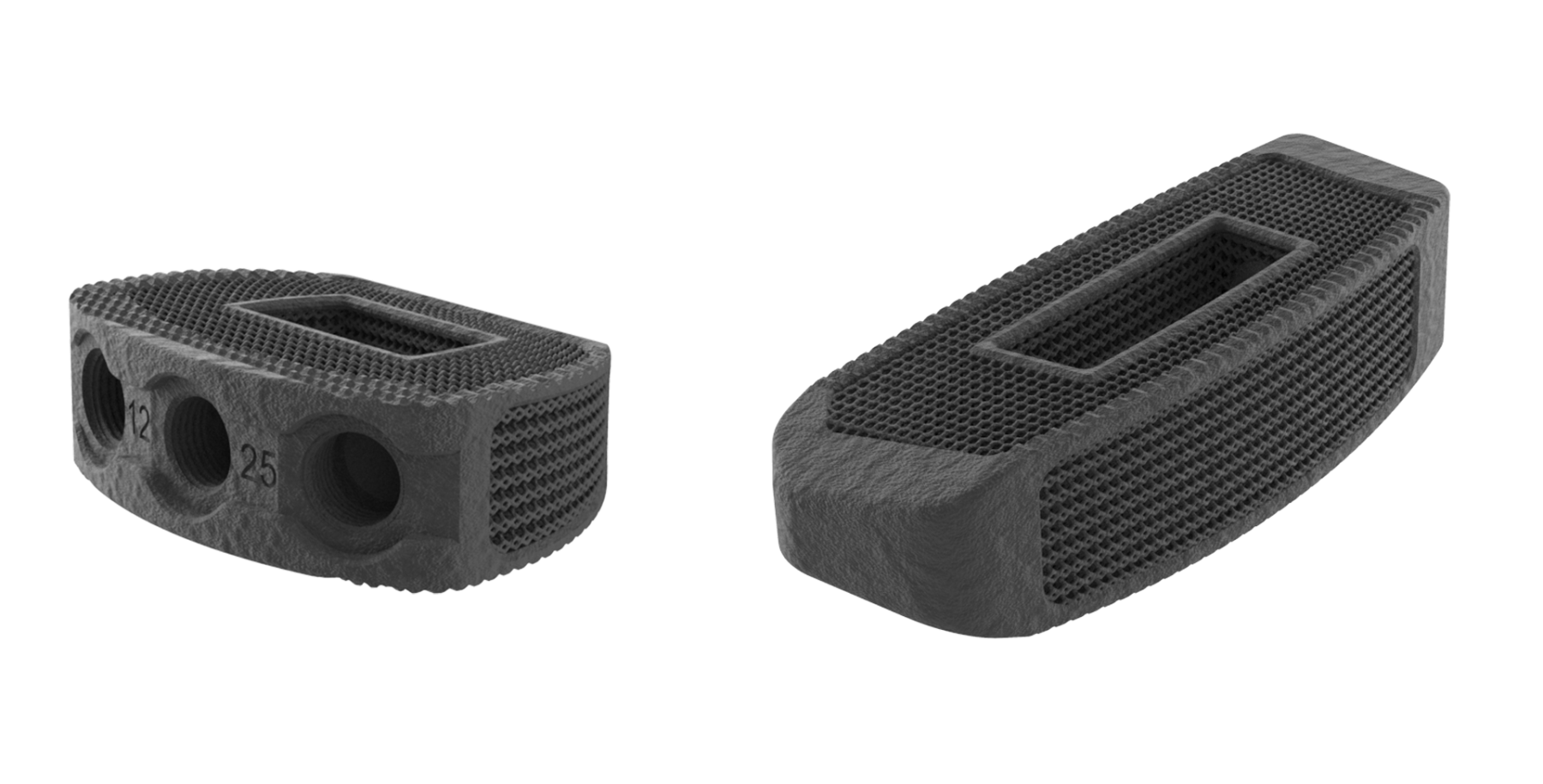 FDA Grants Clearance on Nexxt Spine ALIF and Lateral Systems
Additional FDA clearances roll in for growing spinal manufacturer to be available Q3
May 28, 2020- Noblesville, IN– Nexxt Spine LLC, a leading manufacturer of spinal surgery solutions is proud to announce the U.S. Food and Drug Administration (FDA) 510(k) clearance of two lumbar based systems; ALIF and Lateral. This milestone will allow the company to commence in-house manufacturing of the two systems and plan for subsequent alpha launches in August and September respectively.
Both systems will showcase the innovative Nexxt Matrixx® 3D printed titanium technology unique to the company. Recognized for sound science behind each interbody, Nexxt Spine has created the desired pore size and geometry that is now available in ALIF and Lateral. Coupled with a modulus of elasticity lower than PEEK, microroughened surface technology and a 75% porous lattice there is no question Nexxt Spine is commanding industry attention.
"We are thrilled to be releasing these two powerhouses this year," states President Andy Elsbury. "Our engineering and 3D printing manufacturing teams has been working diligently to simultaneously develop and clear the two products after considerable surgeon demand for Nexxt Spine quality clinical outcomes for ALIF and Lateral approaches."
Forecasted Summer launch dates are as follows: ALIF in August 2020 and Lateral in September 2020. An integrated plate system is expected to be launched for each product in Q4.
Products are available to current distributor partners. Ask how you can grow with us. Email sales@nexxtspine.com.
Contact Lindsey Bockhorst for media inquiries: lbockhorst@nexxtspine.com.