June 13, 2022- Noblesville, IN 
Nexxt Spine, LLC a leader in the design and development of 3D printed porous titanium spinal implants, receives a United States Patent Award for their engineering design of the rTLIF Rotatable Interbody.  We congratulate the team of engineers, including Caleb Morin and Andy Elsbury, for their innovation and design expertise.
"Receiving another patent shows the hard work and dedication of our engineers and to the company as a whole.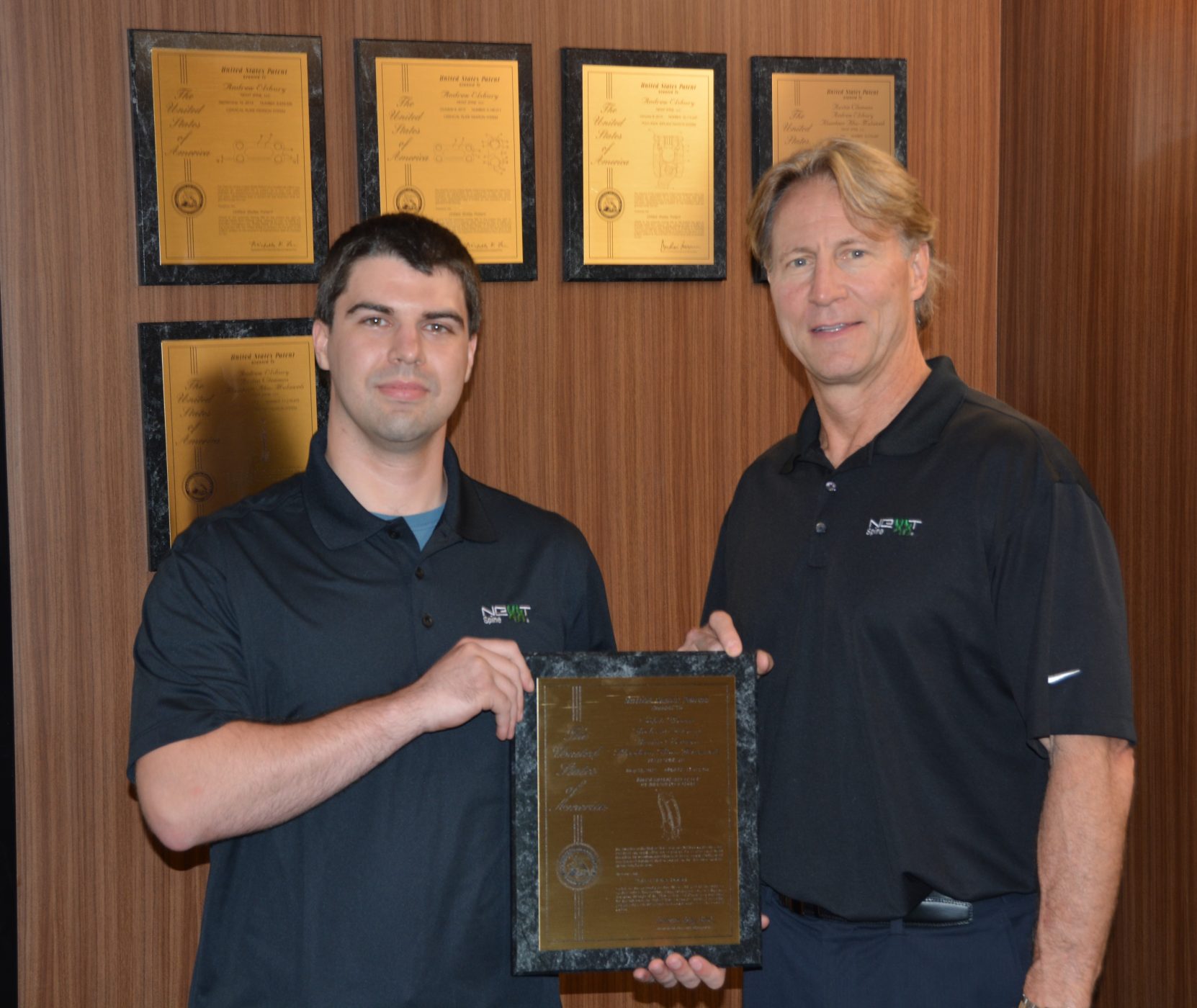 We continue to innovate, design, and manufacture one of the best 3D printed porous titanium spinal implants in the market," said Nexxt Spine President and CEO, Andy Elsbury.
The rTLIF Rotatable Interbody design helps to improve implant positioning and aid insertion through novel mechanisms only achievable with additive manufacturing. The company is proud to add another United States Patent to their existing patent approvals.
Ben Lewson, Director of Engineering, added, "As innovators in the additive implant space, we pride ourselves on creative solutions that fully utilize additive manufacturing's unique capabilities, such as this implant design. "
The rTLIF Rotatable Interbody patent comes during a period of tremendous expansion for the company. In the past 18 months, Nexxt Spine has offered full market launches for NEXXT MATRIXX® products such as Stand Alone Cervical, Corpectomy, Lateral, and Stand Alone ALIF.  Recently, they have doubled their manufacturing facility from 18,000 sq. ft. to 36,000 sq. ft. at their headquarters outside Indianapolis, IN.
Nexxt Spine: Founded in 2009, Nexxt Spine LLC is a privately held manufacturer of spinal implants and instrumentation headquartered in Noblesville, IN.
Nexxt Spine manufactures its own product line, offering exceptional quality, American-made implants, hardware, and custom instrumentation for various spinal implant needs.  For more information, visit www.nexxtspine.com.
Media Contact:
Paul Simonetti
Nexxt Spine
Marketing Manager
Psimonetti@NexxtSpine.com